Attention Puny Earthlings! Ziltoid has an announcement for your feeble brains.
ThatAuthoringGroup
Numero Uno Super **** Fanboy #1
We've received word that Ziltoid the Omniscient has discovered Earth's love for all things Rock Band.
Nothing would please him more than to ridicule "all the sexually repressed adults with their toy guitars" (his words not mine) that play this Rock Band game.
So Ziltoid has once again set his sights on Earth, and nothing but the total subjugation of the best of the best Rock Band players will satiate him.
All we've managed to secure so far is this lone image posted on Ziltoid's myspace page :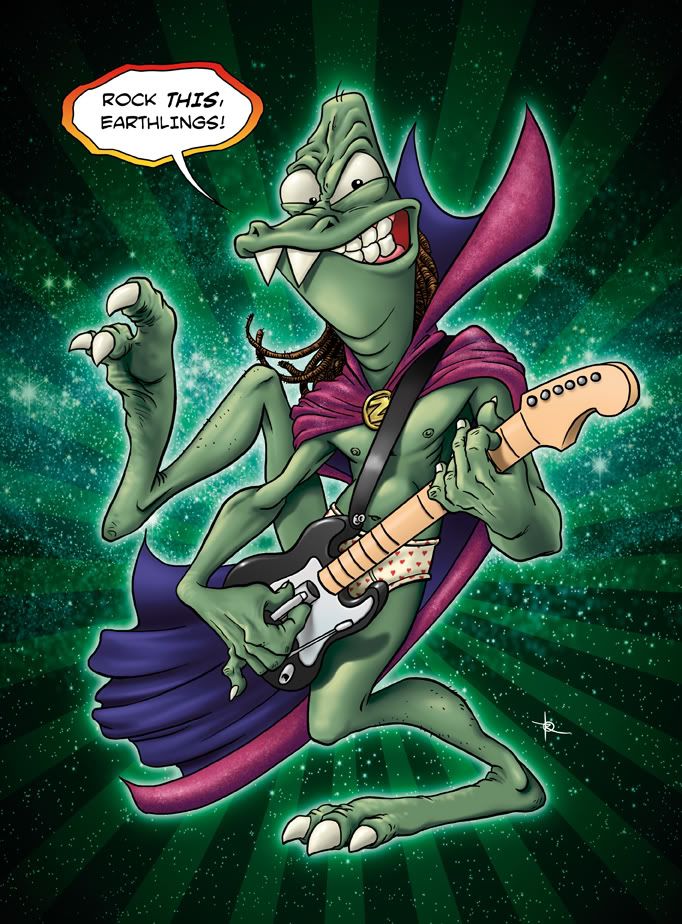 Ziltoid's arrival is imminent.
Are you ready?