The 90's was the greatest decade ever pal.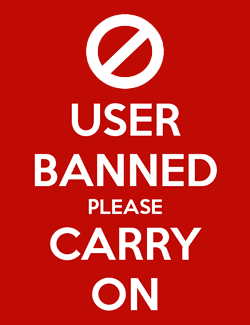 Hogan2000
Banned
No offense to the people who were born after the 2000 bruther. I feel sorry for you bruther. You missed out on the greatest decade ever bruther. Music was at it's prime dude, tv shows was at is prime bruther, video game wars was at it's prime dude, wrestling was at it's prime dude, being outside was at it's prime bruther and most of all dude. Hogan was at his prime dude.

Everything in the 90's just seemed better pal. When I would get home from school dude, I would go outside with my friends and have fun until the sun went down dude. We were mad when we would see the street light come on bruther because we knew we had to go inside. Everyone just got along better dude.

You wanna talk video games pal. Super Mario bros. on snes. N64, Pilotwings dude, Goldeneye dude. The introduction of the playstation bruther. The invention of Twisted Metal pal, Resident Evil dude, Silent Hill pal, Road Rash pal. This was a kids heaven pal. There was always something to do on the weekends pal, whether it was going to the lake to have fun bruther, or sit in the house and play some Twisted Metal pal. Life was more enjoyable back in the 90's dude.

You had your favorite radio station in the 90's dude. There wasn't computers, Ipods, Ipads bruther. You either had the cassette tape pal, CD dude, or you heard it on the radio pal. In the 90's bruther you didn't have to change the radio station pal, everything they played was epic bruther. I wil admit bruther. Computers started to become popular at the end of the 90's bruther.

You like watching Tv in the 90's bruther. You had MTV pal. When MTV actually played music dude. MTV used to be awesome pal. Celebrity Deathmatch dude. Beavis and Butthead pal. Music up to your ears pal. I was really Music Televsion pal. Behind the Music pal. Anyone remember that dude?

WWF, WCW and ECW wars pal. Just about everyone I knew in the 90's knew a wrestler, whether you watched it or not bruther. The Attitude era pal. I watched WCW more than I did WWF in the 90's pal. There's was none of this crap they have now bruther. WWE. Really bruther? TNA? Really bruther? It's just not the same brutehr.

What about the movies in the 90's pal? Wayne's World dude, Braveheart pal. Home Alone dude, Titanic dude, Stephan Kings The Stand pal. Teenage Mutant Ninja Turtles 2 pal. The city of ooze pal.

TV Shows in general pal. Goosebumps pal, Power Rangers dude, In Living Color pal. I watched it all. From cartoons to Saturday Night Live pal. Saturday Night Live and In Living Color were the most funniest shows of all time bruther. Jim Carrey was at his prime in those shows dude.

Of course there was tragedy too bruther. Tupac, Kurt Cobain, Chris Farley, etc. People in their prime cut short bruther.

I miss the 90's bruther. If I could go back to the 90's I wouldn't do it pal. I wouldn't wanna change anything about my childhood bruther. I grew up in a time when everything was epic pal. The 90's rocked pal. In everything dude.

Anyone agree pal?