GTA4 Website, fanmade parody credits
arniejolt
Weird-Huey Lewis
A brief distraction as the official GTA4 homepage finally goes up. Not much when it comes to gameplay but you'll find lots of information about the expanded Liberty City along with character and landscape highlights.
http://www.rockstargames.com/IV/
On a personal and more sillier topic I went and edited the three Grand Theft Auto 4 preview trailers along with a familiar television theme song and created a parody that resemble the extended opening credits of a television show!
-----
The Metal: Unabridged Version
Punk Rock: Sank into Swamp
New Wave: Sank into Swamp
Grunge: Caught Fire, Fell Over, Sank into Swamp
The Metal: Strongest in these Woods but Still Looking for a Bride with Huge Tracks of Land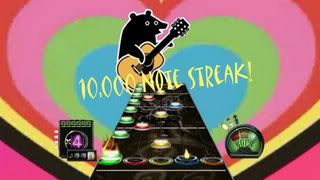 my deviant gallery
http://arnie00.deviantart.com