Rock Blog Monday 08/27/07 POST PAX
I couldn't be more tired right now. All us HMX'ers who went to PAX took a red eye flight back to Boston which got us in at 6:30am and then we came to work. Forgive me if my grammar fails.
I loved coming back to the forums this morning and seeing a whole conversation about how people thought I was fat but then I wasn't but then there is me with a cowbell and my shirt pulled up and maybe I am. I seriously laughed for a solid five minutes.
PAX was amazing. We saw so many people come through our booth and got to play with the likes of the Minibosses, Wil Wheaton, and I even got to play in a band with the incredible
Jonathan Coulton
- an experience I will never forget. And speaking of forgetting I'd like to throw a shout out to all the awesome work done by our booth team - Matt, DanT, John, Tracie, American Phil, and Rash. Somehow with everyone working together we all got through alive (though today we hurt.)
I also want to give a gigantic shout out to all the Enforcers at PAX. They did a huge amount of work keeping everything fluid and it helped a ton. Special thanks goes to Brian who was the specific Enforcer tied to our booth. We couldn't have gotten through it without him!
Lastly I'd like to thank the community people who showed up for our community event on Saturday night. I had a lot of fun rocking with you all and I sincerely hope we can do it again sometime very soon. I also hope you had as much fun as us!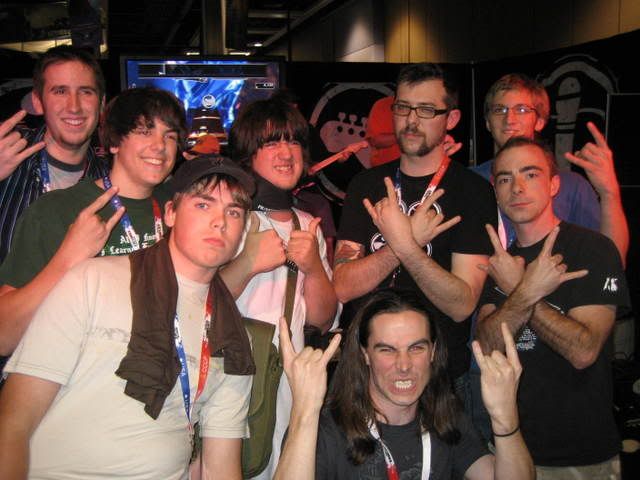 Now I am going to go to bed and come back bright-eyed and bushy tomorrow.
BLOGS!

Sasquatch King still wants a tattoo. Maybe it is a present to himself for when the game is done? Help him decide!
This discussion has been closed.