Battle of the Bands: Pink Floyd vs. Cream

Julio_Strikes_Back
Headliner
[CENTER]
Pink Floyd
Pink Floyd are an English rock band that initially earned recognition for their psychedelic rock music, and, as they evolved, for their progressive rock music. They are known for philosophical lyrics, sonic experimentation, innovative cover art, and elaborate live shows. One of rock music's most successful acts, the group have sold over 200 million albums worldwide including 74.5 million albums in the United States alone.

Pink Floyd had moderate mainstream success and were one of the most popular bands in the London underground music scene in the late 1960s as a psychedelic band led by Syd Barrett; however, Barrett's erratic behaviour eventually forced his colleagues to replace him with guitarist and singer David Gilmour. After Barrett's departure, singer and bass player Roger Waters gradually became the dominant and driving force in the mid-1970s, until his eventual departure from the group in 1985. The band recorded several albums, achieving worldwide success with The Dark Side of the Moon (1973), Wish You Were Here (1975), Animals (1977), and The Wall (1979). In 1985, Waters declared Pink Floyd "A spent force", but the remaining members, led by Gilmour, continued recording and touring under the name Pink Floyd. Although they were unsuccessfully sued by Waters for rights to the name, they again enjoyed worldwide success with A Momentary Lapse of Reason (1987) and The Division Bell (1994). Eventually they reached a settlement out of court with Waters allowing them use of the name.
Cream
Cream were a 1960s British rock band comprising guitarist Eric Clapton, bassist Jack Bruce and drummer Ginger Baker. They were celebrated as the first great power trio and supergroup of rock. Their sound was characterised by a hybrid of blues, pop and psychedelic rock. Cream combined Clapton's blues guitar playing with the powerful voice and intense basslines of Jack Bruce and the jazz-influenced drumming of Ginger Baker. They have sold over 35 million albums worldwide. Wheels of Fire was the world's first platinum-selling album.

Cream's music included songs based on traditional blues such as "Cross Road Blues" and "Spoonful", and modern blues such as "Born Under a Bad Sign", as well as more eccentric songs such as "Strange Brew", "Tales of Brave Ulysses" and "Toad". Cream's biggest hits were "I Feel Free", "Sunshine of Your Love", "White Room", "Crossroads", and "Badge".

Cream, together with The Jimi Hendrix Experience, made a significant impact upon the popular music of the time, providing a heavy yet technically proficient musical theme that foreshadowed the emergence of bands such as Led Zeppelin, Deep Purple and The Jeff Beck Group in the late 1960s. The band's live performances influenced progressive rock acts, jam bands such as The Allman Brothers Band, Rush, Grateful Dead and Phish, and even heavy metal bands such as Black Sabbath. Although Cream's studio work has stood the test of time, their true influence lies in their live sets. Cream took the idea of jamming to a new level, incorporating their individual virtuosity into long 20-minute jams.
[/CENTER]
Sunshine of Your Love - Cream
Crossroads - Cream
Young Lust - Pink Floyd (NSFW)
Wish You Were Here - Pink Floyd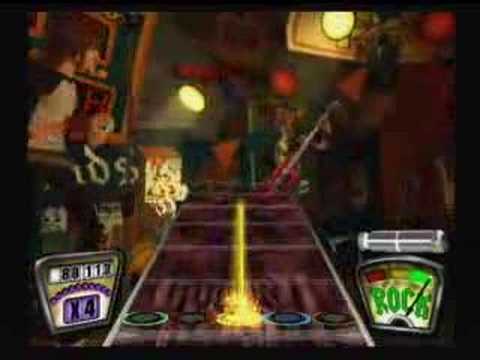 Vote!