Battle of the Bands: Led Zeppelin vs. Pink Floyd

Julio_Strikes_Back
Headliner
[CENTER]
LED ZEPPELIN
Led Zeppelin were an English rock band that formed in August 1968. Led Zeppelin consisted of Jimmy Page (guitar and Theramin), Robert Plant (vocals, harmonica and occasionally tambourine), John Paul Jones (bass guitar, keyboards) and John Bonham (drums, percussion). With their heavy, guitar-driven sound, Led Zeppelin are regarded as one of the first heavy metal bands.[1][2] However, the band's individualistic style draws from many sources and transcends any one genre.[3] Their rock-infused interpretation of the blues and folk genres[4] also incorporated rockabilly,[5] reggae,[6] soul,[7] funk,[8] classical, Celtic, Indian, Arabic, pop, Latin and country. The band did not release the popular songs from their albums as singles in the UK, as they preferred to develop the concept of album-oriented rock.[9]

Close to 30 years after disbanding following Bonham's death in 1980, Led Zeppelin continue to be held in high regard for their artistic achievements, commercial success and broad influence. The band have sold more than 300 million albums worldwide,[10][11][12][13][14] including 111.5 million sales in the United States[15] and they have had all their non-compilation studio albums reach the U.S. Billboard Top 10.[16] Led Zeppelin are ranked No. 1 on VH1's 100 Greatest Artists of Hard Rock.[17] Rolling Stone magazine has described Led Zeppelin as "the heaviest band of all time" and "the biggest band of the 70s".[18]
PINK FLOYD
Pink Floyd are an English progressive rock band that initially earned recognition for their psychedelic or space rock music, and, as they evolved, for their progressive rock music. They are known for philosophical lyrics, sonic experimentation, innovative cover art, and elaborate live shows. One of rock music's most successful acts, the group have sold over 200 million albums worldwide[6][7] including 74.5 million albums in the United States alone.[8]

Pink Floyd had moderate mainstream success and were one of the most popular bands in the London underground music scene in the late 1960s as a psychedelic band led by Syd Barrett; however, Barrett's erratic behaviour eventually forced his colleagues to replace him with guitarist and singer David Gilmour. After Barrett's departure, singer and bass player Roger Waters gradually became the dominant and driving force in the mid-1970s, until his eventual departure from the group in 1985. The band recorded several albums, achieving worldwide success with The Dark Side of the Moon (1973), Wish You Were Here (1975), Animals (1977), and The Wall (1979). In 1985, Waters declared Pink Floyd "a spent force", but the remaining members, led by Gilmour, continued recording and touring under the name Pink Floyd. Although they were unsuccessfully sued by Waters for rights to the name, they again enjoyed worldwide success with A Momentary Lapse of Reason (1987) and The Division Bell (1994). Eventually they reached a settlement out of court with Waters allowing them use of the name.
Videos:
"The Ocean" - Led Zeppelin
"Over the Hills and Far Away" - Led Zeppelin
"Time" - Pink Floyd
"Hey You" - Pink Floyd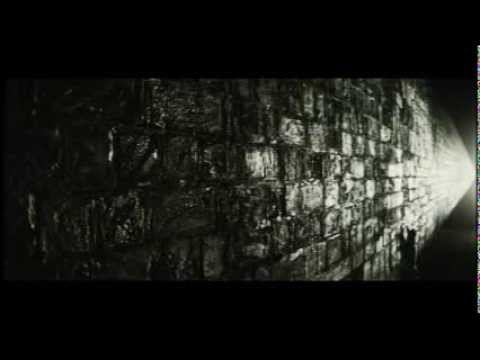 [/CENTER]
Vote now!