GH World Tour wishlist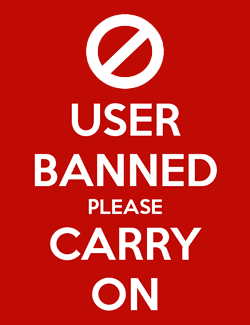 m00p
Banned
Didn't add anything stupid like led zeppelin or anything. Most of these songs are pretty realistic. I tried to cover each genre of music pretty well. I have no idea how their are gonna be vocals boss battles, but whatever..
Tier: Play Your First Gig
I Don't Wanna Miss a Thing- Aerosmith
What I've Done- Linkin Park
Sorrow- Bad Religion
1979- Smashing Pumpkins
Boss Battle- Travis Barker
ENCORE! : I Miss You- Blink 182 (featuring Travis Barker)
Tier : Opening Act
Santeria- Sublime
Coming Undone- Korn
Chop Suey- System of a Down
Slow Hands- Interpol
ENCORE! : Time is Running Out- Muse
Tier: Main Attraction
Are You Gonna Go My Way- Lenny Kravitz
Never Too Late- The Answer
Everlong- Foo Fighters
Frontline- Gavin Rossdale
Boss Battle: Ted Nugent!
ENCORE! : Wango Tango (featuring Ted Nugent!)
Tier: Back to Your Roots
Kickstart my Heart- Motley Crue
Unskinny Bop- Poison
Road's Still Long- Cinderella
It's the End of the World as We Know it- R.E.M.
ENCORE! : Fight For Your Right- The Beastie Boys
Tier: Dreamer
Heart of Gold- Neil Young
Hotel California- The Eagles
Hot for Teacher- Van Halen
Every Breath You Take- The Police
Boss Battle: Chad Smith
ENCORE! : Can't Stop- Red Hot Chili Peppers (featuring Chad Smith!)
Tier: British Invasion
Destroyer- The Kinks
(I Can't Get No) Satisfaction- The Rolling Stones
London Calling- The Clash
Baba O' Riley- The Who
ENCORE! : 22 Acacia Avenue- Iron Maiden
Tier: Speak of the Devil
Whiskey in the Jar- Metallica
Deep Purple- Soldier of Fortune
Devil's Child- Judas Priest
Holy Wars- Megadeth
Boss Battle: Ozzy Osbourne (don't know how this would work)
ENCORE! : Mr. Crowley- Ozzy Osbourne (featuring Ozzy Osbourne)
Tier: Live at the Ritz!
Great White- Rock Me
Friday I'm In Love- The Cure
Snowblind- Black Sabbath
Broken Heart- White Lion
ENCORE! : Paradise City- Guns n Roses
Tier: Bringin' It All Back Home
Highway to Hell- AC/DC
Rebel Yell- Billy Idol
Like a Rolling Stone- Bob Dylan
Boss Battle: Jimi Hendrix
All Along the Watchtower – Jimi Hendrix (featuring Hendrix )
The End- The Beatles
(
http://www.youtube.com/watch?v=coKGNwR8_4k
)
Bonus:
Bon Jovi- It's My Life
Weezer- Island in the Sun
Switchfoot- Dare You to Move
Thin Lizzy- Boys are Back in Town
Paul McCartney and Wings- Band on the Run
Mott The Hoople- Cleveland Rocks
Lynyrd Skynyrd- Down South Jukin
Lit- My Own Worst Enemy
Europe- The Final Countdown
Foreigner- Hot Blooded
Guided By Voices- Teenage FBI
The Killers- Mr. Brightside
Nirvana- Smells Like Teen Spirit
Modern English- Melt With You
OK Go- Invincible
Goo Goo Dolls- Slide
P.O.D.- Youth of the Nation
Pearl Jam- Last Kiss
Rage Against the Machine- Testify
Pet Sematery- The Ramones
Finger Eleven- Paralyzer
The Doors- The End
Joe Satriani- Satch Boogie